Sir Clive hits out in pub punch-up.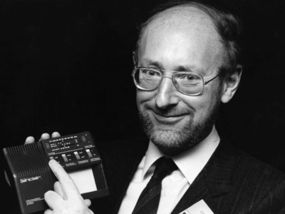 I can not believe Sir Clive Sinclair punching in a pub!
Yet it seems all true, he got into a fight with Chris Curry, his former employee, but then became head of Acorn Computers.
It seems that Clive did not like some comparative advertising between Sinclair computers and Acorn computers.
The article appeared in the March 1985 issue of Sinclair User Magazine.
Beautiful then the final comment of Clive's brother who says:
It's nice to know that our captains of industry are able to tear their hair and become idiots like all of us.
Posted by Webmaster : 25/02/2018 09:58:16 | Login to enter your comment |
Comments