Fonts name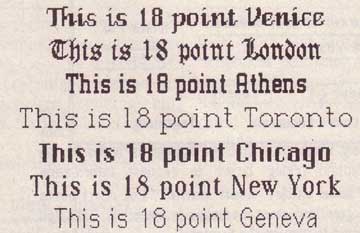 Another anecdote about Steve Jobs.
The famous mania of manic control has also affected the choice of font names.
Susan Kare tells us that she was creating many fonts and there was therefore the problem of finding an interesting name to assign to them.
In agreement with Andy Hertzfeld, they had therefore chosen the stops of a train that knew well the times of high school, names like: Overbrook, Merion, Ardmore etc.
Steve Jobs one evening approaches the group and begins to observe the font names in the Mac menu and then asks: what are these names?
The response of the train stops do not like Jobs: they must be famous cities in the world!
And that's why we have the fonts Chicago, Philadephia, Athens etc.
Posted by Webmaster : 28/02/2018 08:07:22 | Login to enter your comment |
Comments