Seven points to consider before you buy your small computer.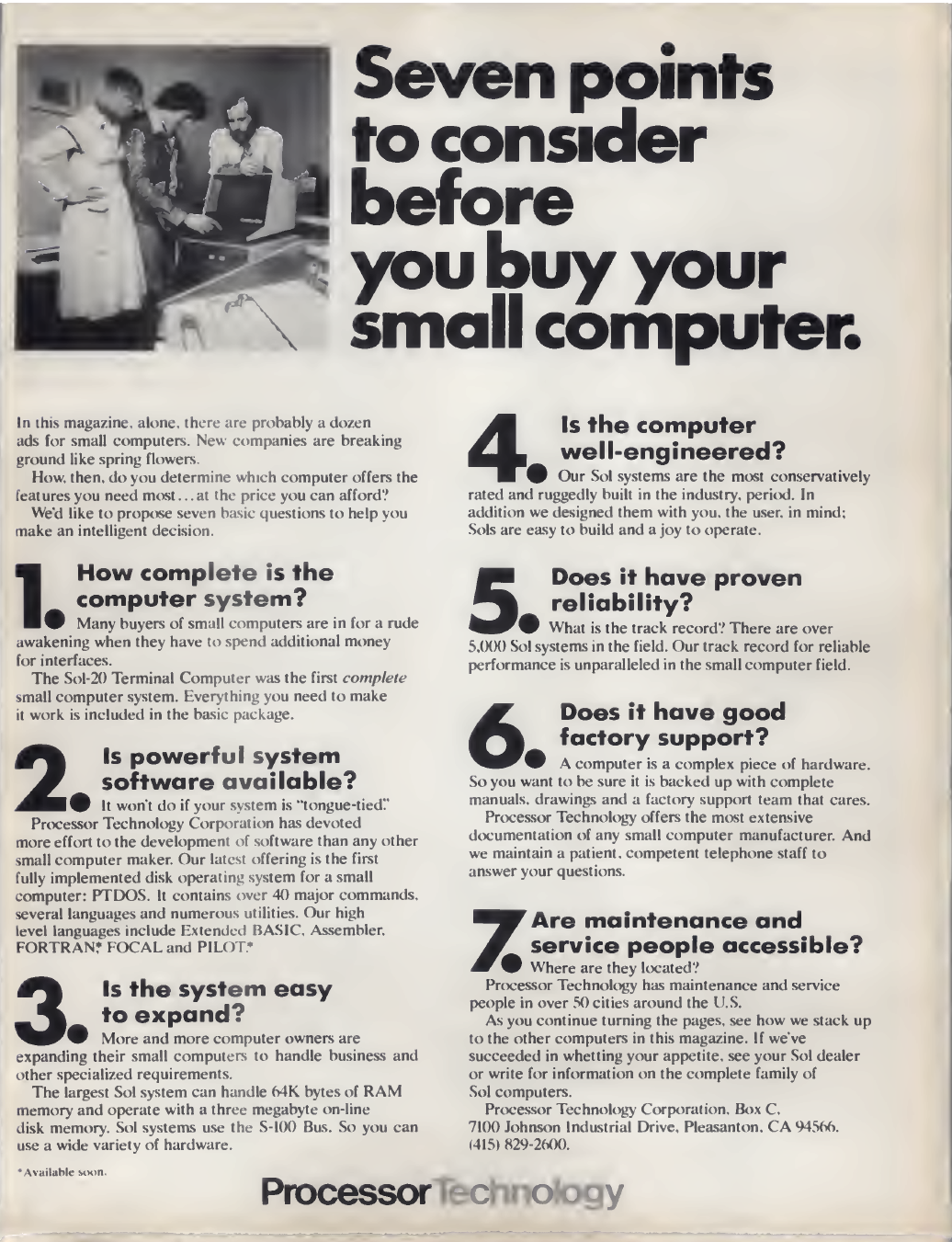 1. How complete is the computer system?
2. Is powerful system software available?
3. Is the system easy to expand?
4. Is the computer well-engineered?
5. Does it have proven reliability?
6. Does it have good factory support?
7. Are maintenance and service people accessible?
These are the points to consider before purchasing a new computer.
Do they seem exhaustive?
But above all, are they still valid as I took them from a 1978 advertisement?
Let me know how you think in the comments, thanks.
Posted by Webmaster : 07/04/2018 08:54:14 | Login to enter your comment |
Comments
Another checklist, from 1977: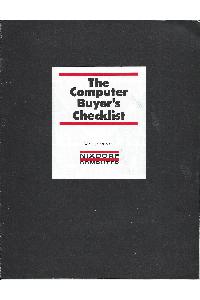 ---
Posted by Webmaster : 08 Mag 2018 at 08:09:55 |