The evolution of sound cards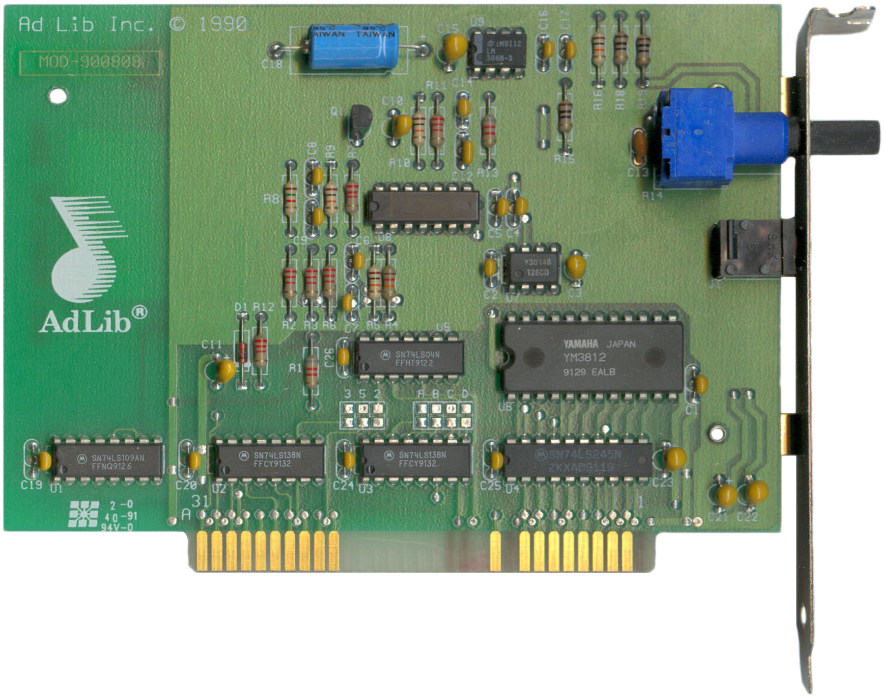 Today we can not imagine a computer without audio, unable to produce music or sounds.
Yet at the beginning of the story computers were completely silent, but the interest in the possibility of producing sounds has always been very high.
Sounds and music were produced using radio interference!
The first personal computers with some support for the sound were the Commodore 64 and the Atari 400, for all the others, at most, a speaker was available to make a few beeps.
The need for better sounds and better music is definitely born from the world of video games. Video games are those that use sound and music and that push hardware manufacturers to produce ever better products.
Another push came from the producers of electronic music, with their MIDI files and the need to record and edit their music.
It is with the IBM PC, with its open architecture, that comes to the first sound card, produced by AdLib, in 1989.
The card was mounted in an ISA slot and was a system completely isolated from the host computer.
To adjust the volume you had to use the trimmer mounted on the board, which then remained behind the computer, not the maximum ergonomics!
The MS-DOS obviously had no command available to manage this new device, only with the arrival of Windows finally the audio is managed by the software.
Soon after came the Sound Blaster from Creative Labs, which became a standard and has come to this day.
Funny how, in the early years, the Sound Blaster was sold as AdLib compatible.
I leave to you a video too.
Posted by Webmaster : 19/05/2018 15:16:53 | Login to enter your comment |
Comments